Main content starts here, tab to start navigating
About Us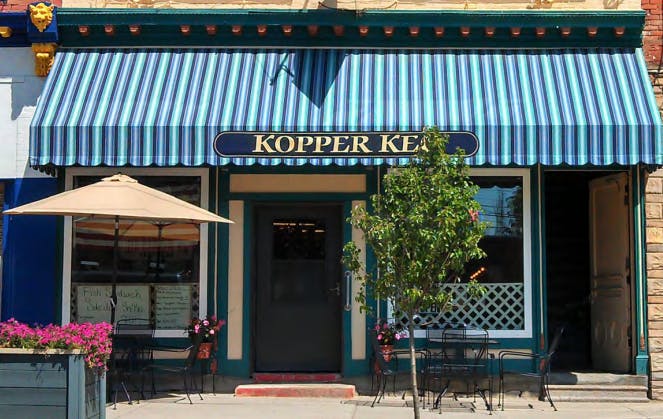 On July 9th, 1985
The Kopper Keg Restaurant Opened Its Door
Alice Hurd and Mary Carpenter had the idea that a family restaurant serving real food and homemade desserts would be a welcome asset for Cuba. So, with a small collection of copper (Kopper) and a handful of recipes, the Kopper Keg Restaurant was born. In time Mary moved on to pursue another path leaving Alice the sole proprietor.
On any given day you can come in, enjoy a great meal and share in good conversation with some of the locals or others traveling through. If no seat is to be available due to the busy volume, someone is always willing to share their table and new bonds are formed. Folks from all walks of life and as far away as Europe, Africa or across the state have made their impact on the restaurant. Always an interesting story can be heard of times past or present. It's the type of place that you truly feel at home. Bonds are made and memories are forever etched in our everyday lives.
Taking a look around, you will notice a vast collection of copper with most pieces donated by customers eagerly adding to the collection. Each piece has its own story to tell.
Alice decided to retire in 2006, keeping the business in the family by selling it to her niece, Ellen Shawl.
The restaurant continues to grow, keeping pace with the forever changing palate of the consumer. The menu has expanded with many specialty dietary choices as well as keeping time-honored favorites. The Kopper Keg is proud to offer such a diverse menu with great flavor, flare, and diversity. We value and are grateful for our regular customers and welcome passers-by with their stories and company.
We wish you a pleasant dining experience here at The Kopper Keg!